Left behind in China as a baby, a man in his twilight years searches for the father he never knew in the small town of Cleveland, Mississippi. His quest leads to surprising encounters and the revelation of a disturbing "act" in American history.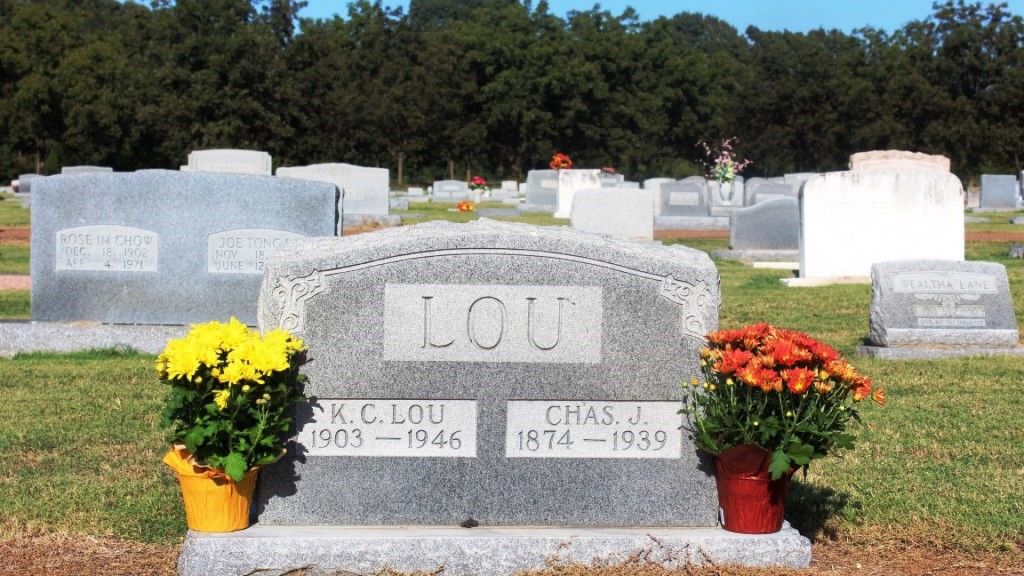 THE STORY
This film began as a personal journey to search for our family roots so that my daughter would know from where she came. Being of Chinese ancestry, my original thought was that this journey would take us to the Far East to some remote village in China. Instead, it took us just East of the Mississippi River to a remote little town on the Mississippi Delta.
We set out to simply find my grandfather and great grandfather's gravesite. Before we knew it, we began to uncover not only the history of our family, but also that of the early Chinese American settlers: an entire community caught between the black and white population. In addition to them dealing with the obvious racism, segregation, loneliness, depression, and financial burdens, they had to do it during a time when Congress enacted the only act in American history that explicitly targeted a specific ethnic group; The Chinese Exclusion Act of 1882.
But this story is more than a story of struggle and injustice. We found how this community of people found redemption and created new families among strangers; how being caught between Black and White created a bridge for everyone. These things kept their faith high enough to make progress and create new relationships so that our generation today can experience everything that our ancestors could only dream about. I hope you will be touched and encouraged by this story and that it will inspire you to be that bridge as well so that future generations can experience the American dream.
The story does not end with just this documentary short film. There is far more history about our family and the Chinese in America that we plan to tell with a full length documentary. We hope you will join us on that journey as well.
Baldwin Chiu
Finding Cleveland, Producer
---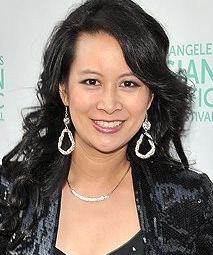 LARISSA LAM – Director and Composer
Larissa Lam makes her directorial debut with Finding Cleveland but is no stranger to the entertainment world. She has produced TV shows such as Top 3 for JUCE TV, music videos and other short form videos such as "A Day in the Life of an Engineer" for the White House's Stay With It campaign. She was part of an exclusive group of filmmakers invited to be part of the Smithsonian and National Endowment for Humanties sponsored History Film Forum Emerging Filmmakers Lab.
In addition to directing Finding Cleveland, Lam is an award-winning singer and songwriter who has released four solo albums, including her most recent, Love and Discovery. Her song, "I Feel Alive" won the 2015 Hollywood Music in Media Award for Best Dance Song and was the theme song for a national suicide prevention campaign. Lam began her career as the Chief Financial Officer of NSOUL Records and has written & produced music for TV (The Oprah Winfrey Show, Dr. Oz, E!, TLC), film (Dead Man Down, Gone) and video games (Konami, Square Enix).
Lam is passionate about empowering and inspiring others through film, music and speaking engagements. A dynamic speaker, she has spoken on diversity in media, the Asian American experience among other topics at TEDx and numerous universities such as Yale, UCLA and MIT.  For nine years, Lam hosted a talk show on JUCE TV interviewing prominent authors, humanitarians and celebrities. She is also the host of a new advice radio show for young adults, UTalk Radio, about to launch nationwide. She is a native of Diamond Bar, CA and graduated UCLA with a degree in Business Economics.
Twitter: @larissalam  ~ Instagram: @larissalammusic  ~ Facebook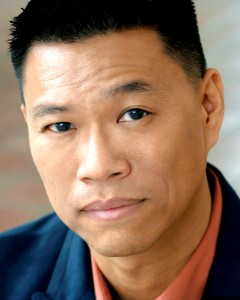 BALDWIN CHIU – Producer
Baldwin Chiu is a speaker and rapper also known by his stage name, Only Won. His music video, "Dim Sum," an homage to classic kung fu flicks was an official selection at the Sacramento Film Festival and Asians on Film Festival. His clever and witty video "I Wanna Be an Engineer" (a parody of "Billionaire") went viral with over one million views on YouTube. He is also a spokesperson for the White House/Intel campaign, "Stay With It," promoting careers in science and engineering. Chiu's songs were featured in the video game "Sleeping Dogs" and the film "Dead Man Down" starring Colin Farrell. Chiu is also an actor who has appeared in films such as The Pursuit of Happyness, The Hulk and The Matrix. He was born in San Francisco and grew up in Sacramento, CA. He earned his mechanical engineering degree at Sacramento State and is a professionally licensed engineer.
Chiu is very active in Asian American advocacy speaking on numerous panels addressing representation in media and other sectors. He served for two years on the Asian Pacific Islander American Heritage Month committee for the city of Los Angeles under Mayor Antonio Villaraigosa. He was part of a contingent of Asian American Pacific Islander faith leaders at a historic White House briefing advocating for numerous issues including the release of Kenneth Bae, who was previously held captive by North Korea.
Twitter: @onlywon ~ Instagram: @onlywonmc ~ Facebook
---
FILM CREDITS
Produced by Baldwin Chiu & Larissa Lam
Directed by Larissa Lam
Edited by Dwight Buhler
Music by Larissa Lam