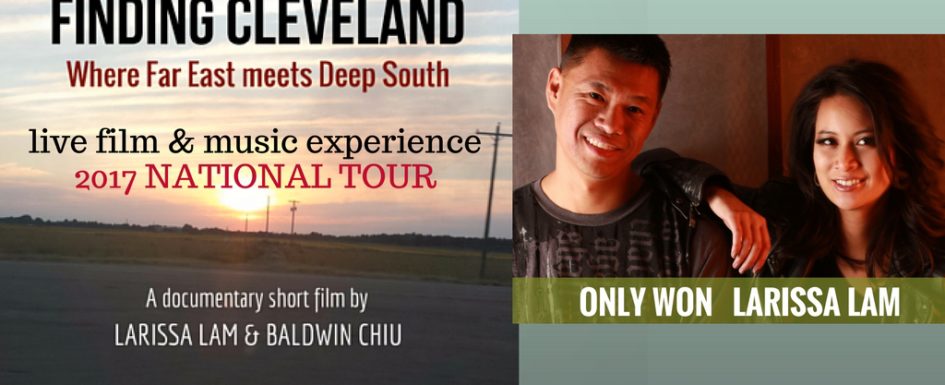 What is the Finding Cleveland Experience?
The Finding Cleveland Experience is an entertaining, uplifting and unique educational program for the community. The event starts with musical performances* by Larissa Lam and Baldwin Chiu (aka Only Won), then a screening of their award-winning documentary, Finding Cleveland, followed by a discussion on the impact of the Chinese Exclusion Act on the Chiu family and the importance of Asian American stories and capped off  with a time of audience Q&A. The program typically runs approximately 90 minutes. (*musical performances dependent on venue meeting audio requirements)
What is the purpose of the event?
Educate people on the historical role of the Chinese in America
Inspire others to seek out and document their family roots
Shed light on the struggles and perseverance of immigrants in the US
Shatter Asian stereotypes and broaden people's view of what it means to be American
Spark further conversation about diversity and representation
What is Finding Cleveland about?
Watch the film trailer and read more about the film on the "Home" and "About" page.
Who are Larissa Lam and Baldwin Chiu (aka Only Won)?
They are the husband-wife team behind Finding Cleveland. They were accomplished professional music artists before entering the world of documentary filmmaking. Some people like to call them the Asian Jay-Z and Beyonce. (He's a rapper and she's a singer.) They put on a great show and bring a lot energy and professionalism to each Finding Cleveland Experience. Learn more on the "About" page and also visit their personal websites larissalam.com and onlywon.com 
Why should you attend a Finding Cleveland Experience?
You will laugh, cry, learn and be inspired. You will enjoy high-quality musical performances, a compelling documentary that unfolds like a mystery and an enlightening discussion afterwards.
Want to get a taste of a Finding Cleveland Experience? Watch this:
Finding Cleveland Experience General Promo (90 sec)
Have more time and want to see more? Here's our longer promo:

What has been the audience reaction to the Finding Cleveland Experience?
Check out our "Testimonials" page to find out!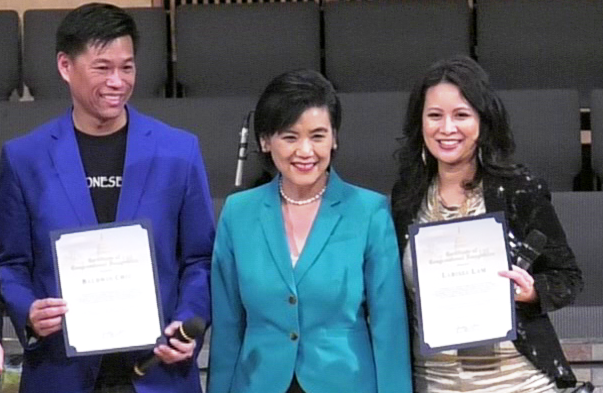 What age group is this good for?
We have had audiences of all ages and market this as a multi-generational event. The music and film are family friendly. Kids of all ages will enjoy the music but we recommend children ages 7 and up for the film because of the historical content.
What cities have you been to?
We have had screenings in many major cities such as Los Angeles, San Francisco, New York, Boston, Philadelphia, Dallas, Chicago and Washington, DC and not so major cities like Clarksdale, MS and Wappingers Falls, NY. You can check archived dates on our "Screenings" page for all our past screenings.
Is this event only for Chinese or Asians?
No, this film is ultimately about American history which encompasses all immigrants and cultures. In fact, we encourage people who are not of Chinese descent to attend because it is a highly enlightening experience and we want as many people to learn about the rarely told history that we discovered.
Will the film be subtitled in Chinese?
Select performances in cities with a large Chinese immigrant population will contain Chinese subtitles. Check our screenings page to see if it's denoted. Please contact us to request it if you are attending a specific performance that isn't indicated as subtitled.
What organizations have you worked with?
We have worked with a wide variety of community partners. We want to thank the various organizations who have hosted and partnered with us on Finding Cleveland Experiences around the country. Here are just some of the them: